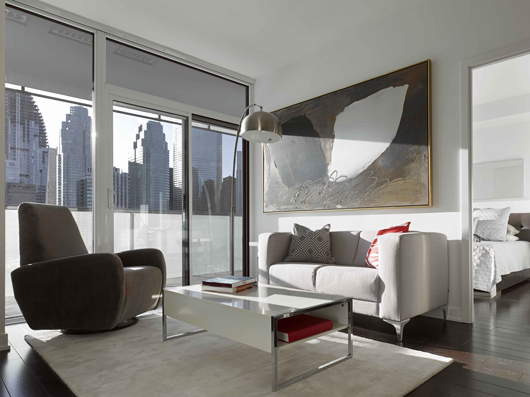 Well well well, isn't this wuite the treat, Looks like we have another Market Wharf  model suite on display for all to see, isn't this exciting!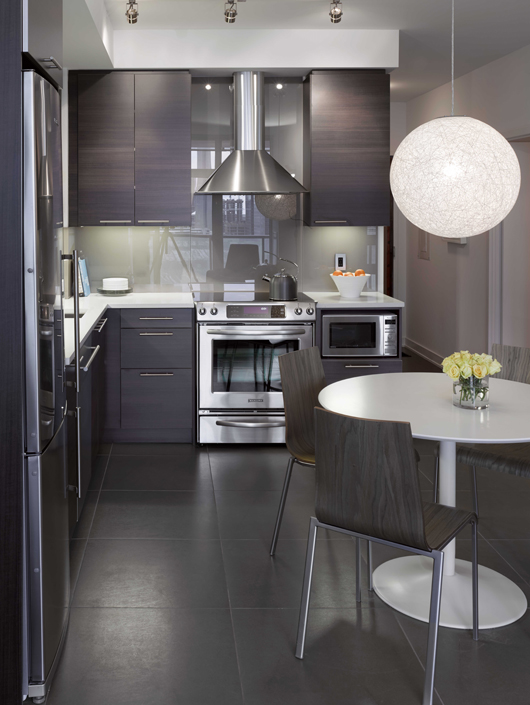 It's not often we get 2 suites to preview so this is a big deal. Wait, you're saying we did this last time with the podium suites? Don't be silly. oh, well would you look at that, apparently we did.
Well this time it's different, as the 2 BR 2BA+Den tower suite is here in all of it's sparkling glory.
The Master bedroom has a fantastic view of the downtown core and will see the most amount of sunlight during the day, which is great, you know for those who have a little bit of trouble getting out of bed on the weekends.
Ditto goes for bedroom numero dos. It's probably a good time to highlight the hardwood flooring throughout both bedrooms and the main living area.
Here's a bathroom. It's really pretty and has a floor to ceiling shower.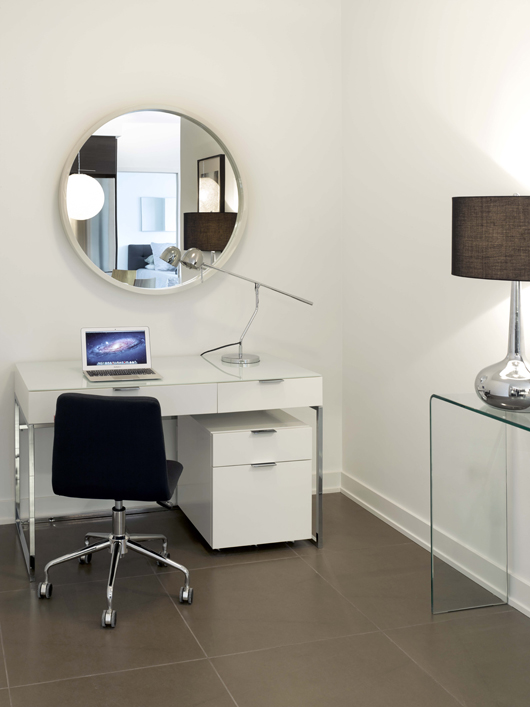 Here's your den/ rec room. Typically, people use this area for work and other assorted activities.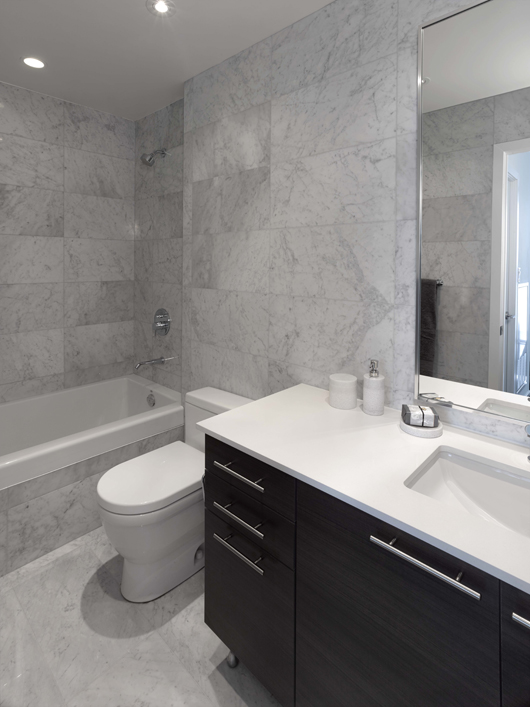 And finally we have the master bath with granite countertops.
Same deal goes with last week, to book a visit, come in and say hello to our friendly sales reps in the Market Wharf sales centre. We promise they don't have cooties.
To book a viewing, please come down to our sales centre located off the foot of Jarvis in the Market Wharf building.
What's your favourite part of this suite? ours is hands down, the view. Let us know your favourite part in the comments or on twitter!