In this edition of Different By Design, we turn our focus to public art in Toronto.  The City of Toronto owns over 200 pieces while privately owned, publicly displayed pieces number over 500.  The latter comes from the City's Percent for Public Art initiative which recommends that one per cent of gross construction costs of significant developments in the city be contributed by developers to public art.
Featured above is perhaps the most prominent and recognizable piece in the City's collection.  The Toronto sign was installed at Nathan Phillips Square to celebrate the 2015 Pan Am Games and quickly became a favourite of both locals and tourists.
Below is Michael Snow's "Flight Stop" (1979) which features a skein of 60 life size Canadian geese in flight at the south entrance of the Eaton Centre at Queen Street.
We at Context have also been involved in several public art projects over the years.  One of our first was "Radioville" (2005) by Roland Brener which occupies the plaza that at our Radio City Condominium shares with the National Ballet School of Canada.  Prior to being redeveloped, the site was the original home of the Canadian Broadcasting Corporation (CBC) and its original radio studios.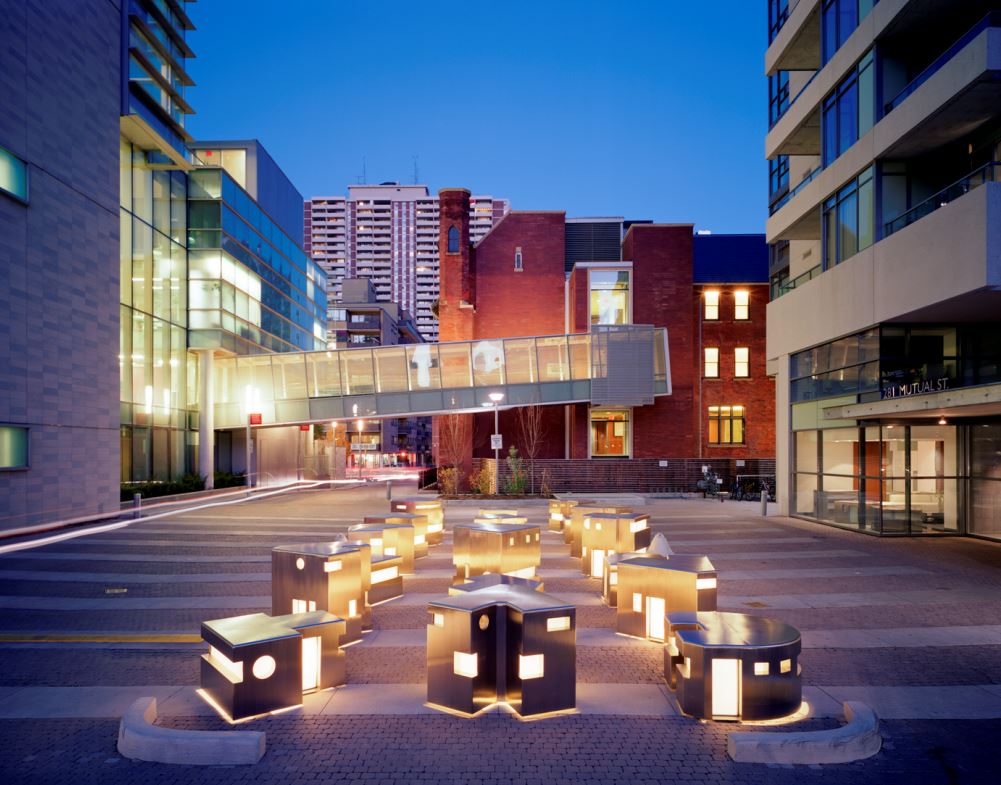 Another Context piece is "Wavelengths" (2008) by Paul Raff Studio which features over 100 fibreglass panels moulded as rippling waves and fixed to the ceiling of the public vehicular and bike parking area.  The piece evokes the site's history which was once the waterfront of Toronto and featured a wharf for the adjacent St. Lawrence Market.
One of the most valuable pieces is Richard Serra's "Titled Spheres" (2002-2004, installed 2007) which is housed in Terminal 1 at Pearson airport.  The piece consists of 4 enormous steel fins that are so big that the airport walls and ceiling had to be built around them!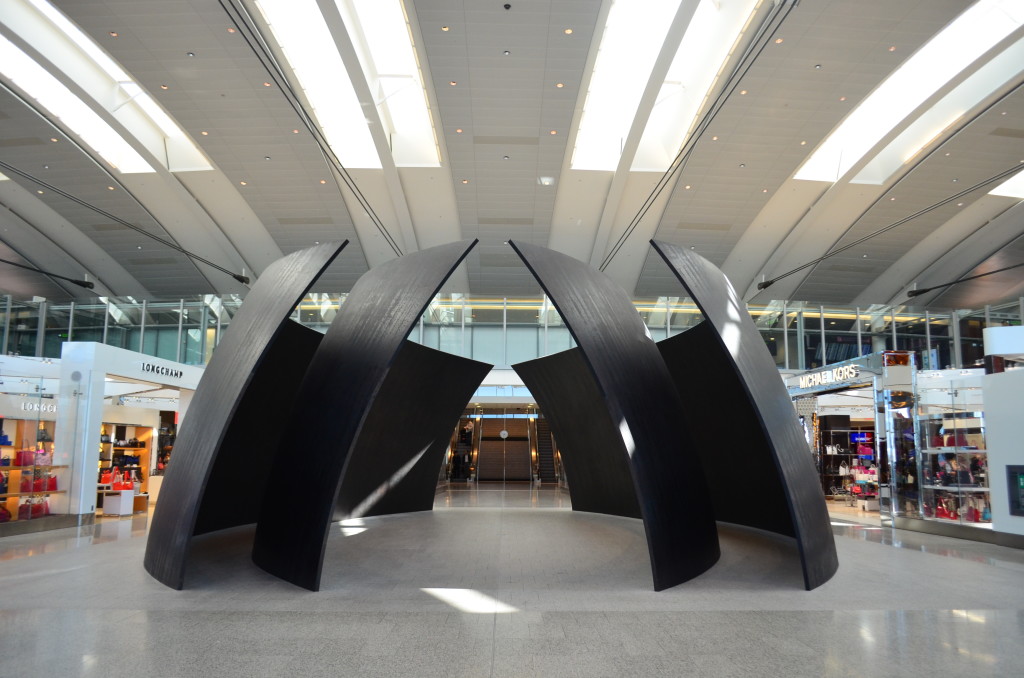 Lastly, we look at one of the most dramatic and newest pieces of public art in the downtown core.  Featured prominently on University Avenue at the base of the Shangri-La Hotel is Shanghai-based artist Zhang Huan's "Rising" (2010-2012).  The polished stainless-steel sculpture is comprised of countless doves, the international symbol of world peace, and a twisted tree branch that resembles the body of a dragon. The sculpture draws an analogy to the fragile conditions facing our planet.   Zhang Huan says that "through the monster-shaped tree, I would like to advocate the protection of ecology, and the harmonious relationship between humans and nature. The doves in the tree symbolize the peace of the world and my wish is for beautiful city life to be shared by mankind and nature."
For more information on Public Art in the City of Toronto, visit: https://www.toronto.ca/explore-enjoy/history-art-culture/public-art/