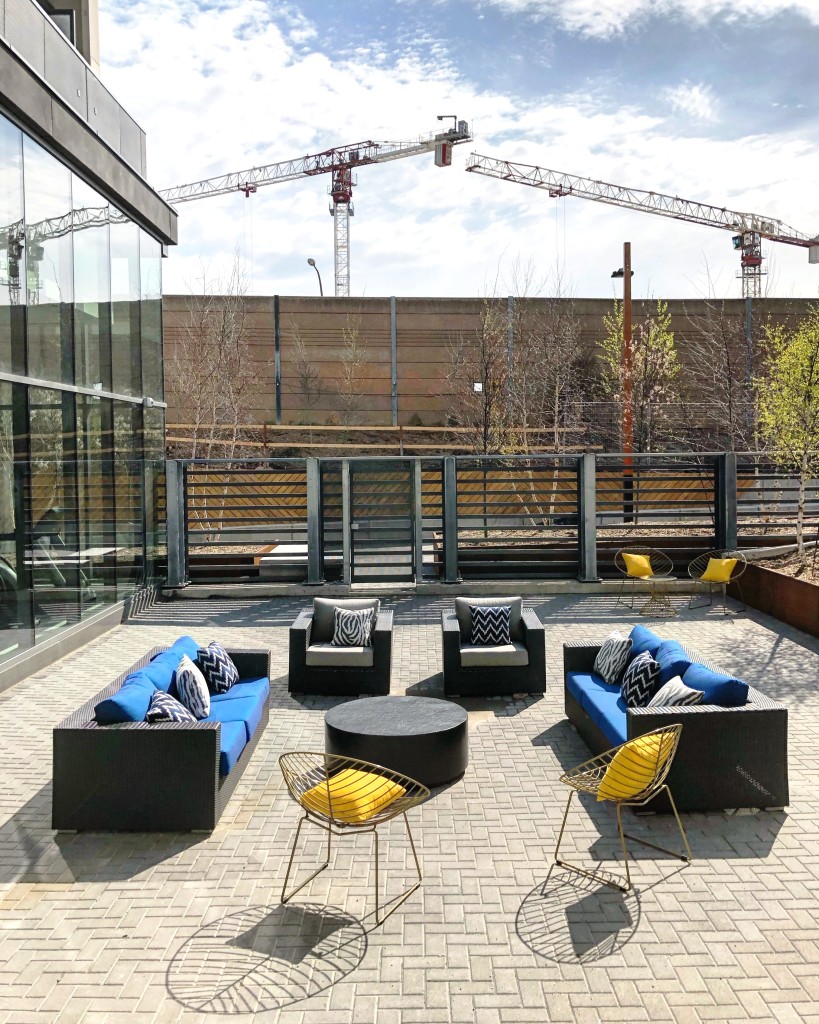 Now that Spring has finally sprung and winter is (hopefully:) a distant memory, we are gearing up for the launch of the terrace at The Yorkdale Condominium!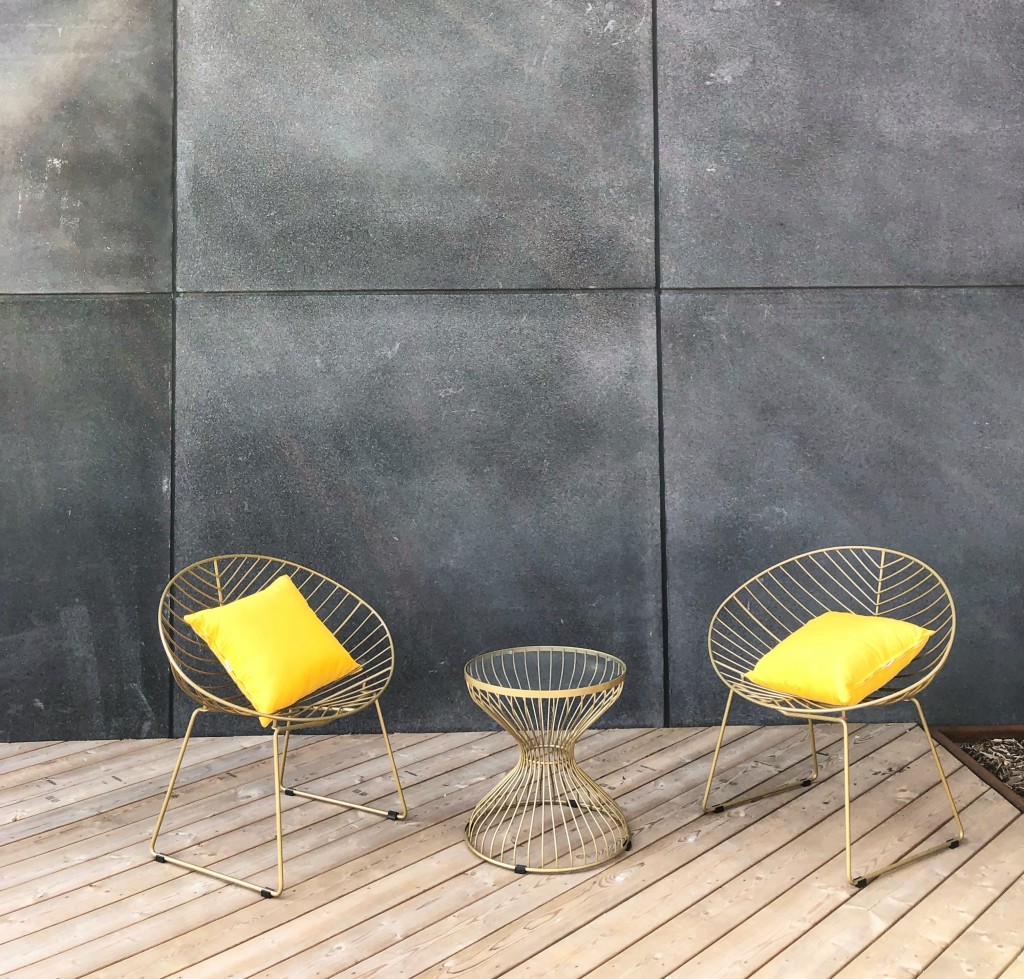 The terrace is several thousand square feet of stone, wood and charcoal stained pre-cast concrete.  The colours of black, blue, gold and yellow are inspired by community art collection that hangs in the interior amenities spaces.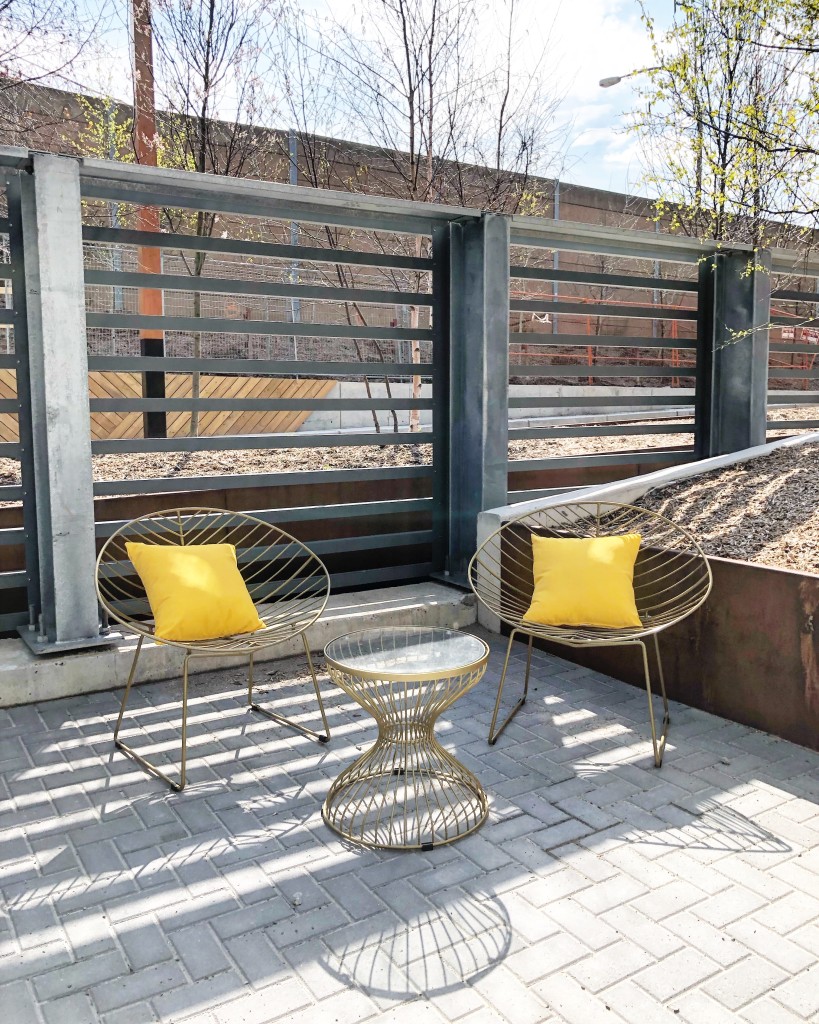 Soon a gas BBQ will be installed and residents can relax and enjoy the outdoor space that looks out onto the new linear park!