At the heart of Queen & Ashbridge Condominiums, is the The Urban Forest. Designed by landscape architect Liz Wreford of Public City Architecture, The Urban Forest brings a little Muskoka to the big city and occupies Queen & Ashbridge's central courtyard.
Inspired by the landscape of Northern Ontario, The Urban Forest includes a sloped stone sun deck (the shore or the beach), wood boardwalks, a fire pit (the cove), a raised deck (the dock) overlooking a reflecting pool (the lake), a mixed coniferous/deciduous forest with rolling forest floor (the forest) and gravel paths through the forest.
Tall poles in the deck make reference to sail boat masts and the elements are tied together with a colourful ribbon of steel, creating many seating opportunities along the forest edge and around the sunken fire pit. Uplighting around the reflecting pool and in the forest understory creates a dynamic night environment. The forest is a mix of pine, fir and birch with native understory plants.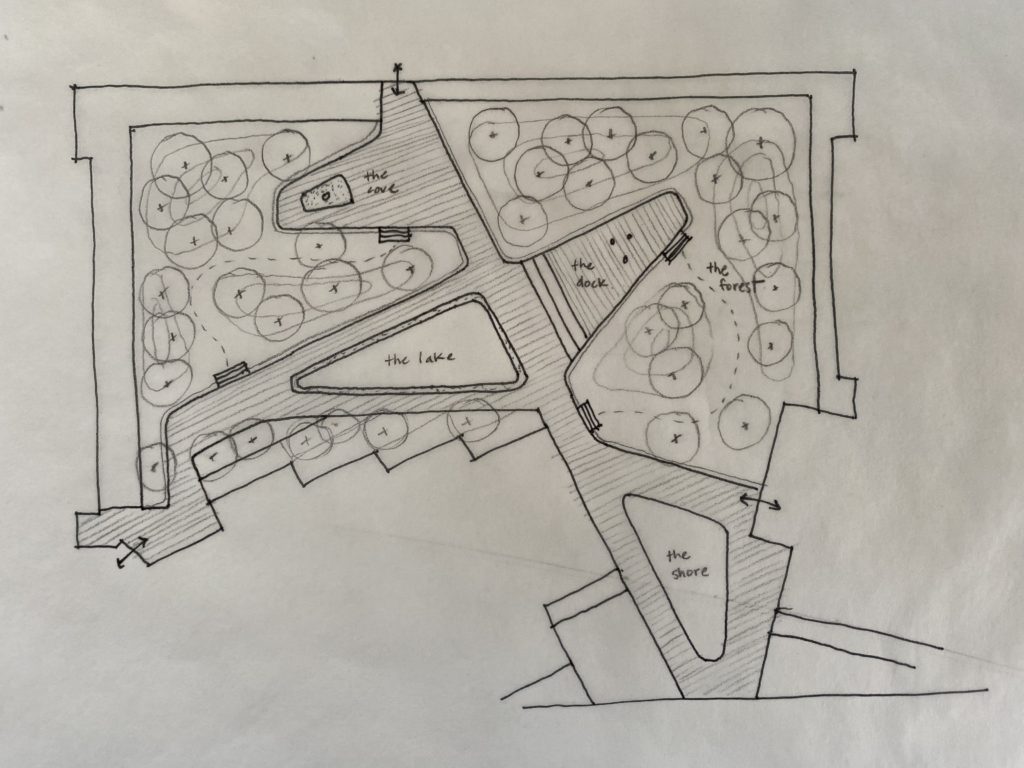 Those lucky enough to have a suite facing into The Urban Forest will be ensconced in nature year round and enjoy a little slice of cottage living from their balcony. Stay tuned for our next blog post where we feature The Cottage Collection – a new release of suites that overlook The Urban Forest!