Site progress at Queen & Ashbridge continues to hum along while we take advantage of agreeable weather. The crane was installed at the beginning of September and excavation is ongoing.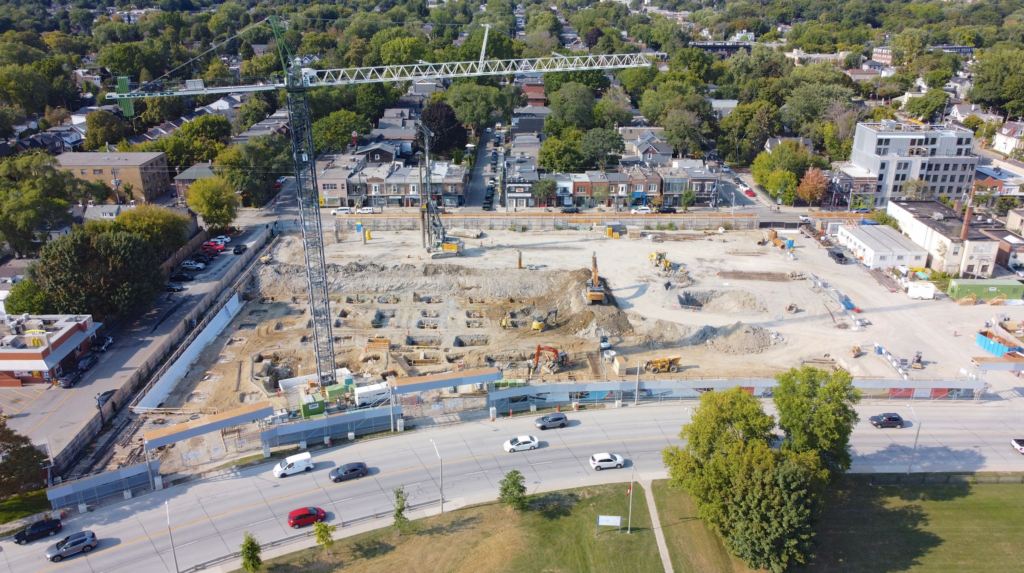 All drone photography by Jeff Speed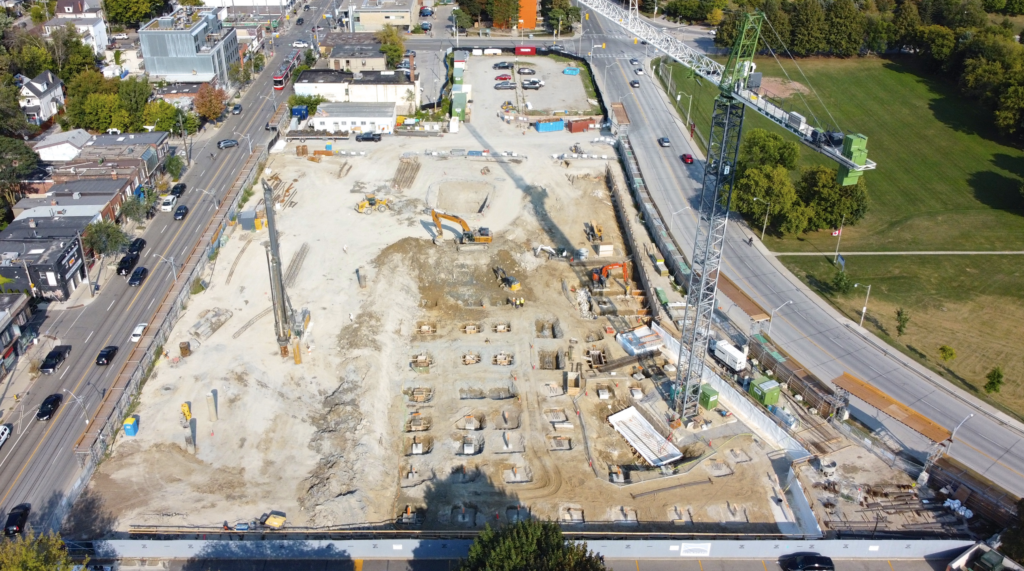 At the moment, excavation is mainly focused in the south west corner, and 220 of 254 caissons have been drilled.
Additional covered hoarding has been installed on the side walks along Queen Street East and Eastern Avenue due to the crane erection. For continued updates please visit qaconstruct.ca