Toronto's art scene is thriving and we recently got a chance to see just how thriving it is at the Walnut Studios Spring Fever Art Show and Sale.
Tucked away in a quiet neighbourhood behind King and Niagara, Walnut Studios is an artist's playground. The studio is housed in an old converted warehouse and is home to more than 40 talented established and up and coming artists. Members of the public got an opportunity to enter the artists world and experience the creative process when the studio opened it's doors last weekend at it's Spring Art Show and Sale.
We really loved the laid back atmosphere in the studio, the lack of pretense and the sense of community among the artists. We walked through the artists spaces, spoke to some of them and even witnessed a few masterpieces being painted right before our very own eyes.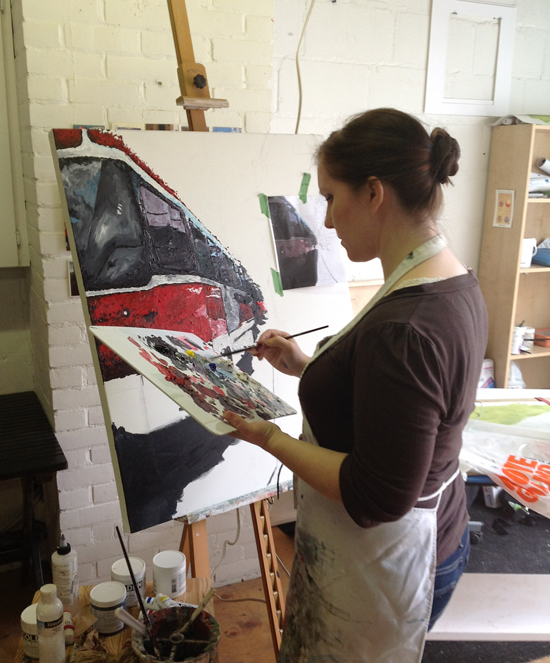 "It's such a collaborative environment here. Everybody supports each other. Together, we're trying to bring all of our passions and share it with people around us, whether it's colleagues, neighbours or family and friends. We want to make everyone feel a part of the studio," says Sandra Di Leo one of the artists we spoke to.
"There aren't a lot of studio spaces left in downtown Toronto. This is one of the few. So I believe that it's really important to support local artists and to keep the cultural component alive in downtown Toronto."
Walnut Studios has two open houses a year and the next one is in November, but we highly encourage you to drop by for a visit to take a look at the art, meet the artists or to pick up a piece of art for your home. You're guaranteed to receive a warm welcome!