So here we are, looks like the Mayans were right after all. Who had called that massive volcano to erupt and throw us out of orbit? Nobody? Wow. Oh well, what's done is done and those of us alive are totally looking for something to pass the time. After all, we're pretty sure we won't have to go into work next week. So what is there to do?
Partial Subway Ride

We may have lost the subway to the east and the west, but thanks to the protection within the downtown core, much of the Yonge -University-Spadina line is still intact. Just watch out for the sewer monsters. They're bigger than humans and most city raccoons.
Play Street Hockey at Yonge + Front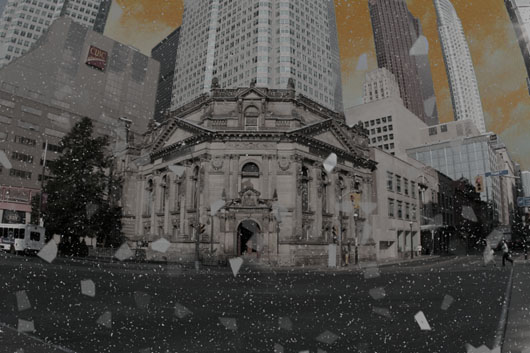 It might be nuclear winter, but those are still no conditions for ice to freeze. Since the lake is dried up, why not start a game on the empty city streets? Reward yourself with The Stanley Cup while wearing a Leafs jersey, as this seems to be the only way someone in that jersey will actually win the trophy now.
Go to the St Lawrence Market for Provisions
Because who says the apocalypse doesn't have to be delicious?
Stay Away From the Eaton Centre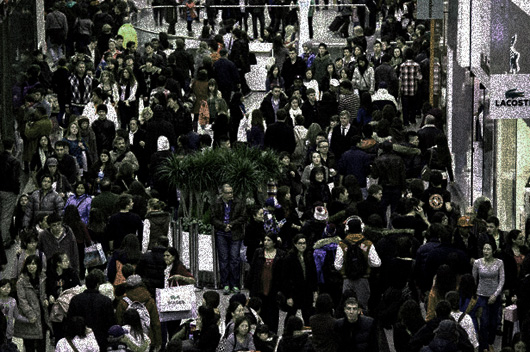 Contrary to popular belief, those are NOT boxing day shoppers. They are Zombies. AVOID!
Take a Walk On Top Of The Gardiner
We're pretty sure that despite  all common logic, the darn thing will still be partially standing. Zombies and nuclear sewer mutants are still less scary than walking underneath it.
Visit a Toronto Public Library
To consult how to properly rebuild society in the event of an apocalypse. Try searching in periodicals.
Scale the CN tower, Horizontally

Suddenly Edgewalk is a lot less daunting now that it's right on top of the Gardiner.
Check Out The Bar Scene on Queen West
Let's be honest, the apocalypse wouldn't stop bar-crawlers from going out and enjoying a night on the town.
Finally, If the post-apocalyptic vibe isn't really your thing, find a way out to billy bishop airport and hitch the last ride out of town. Who would want to do that? Soak up the joys of our beautiful, post-apocalyptic city! Just avoid the nuclear storm or you"ll have to be banished to the TTC tunnels with the other sewer monsters.
How would you spend your day in post-apocalyptic T.O?
Continue the conversation on  Twitter