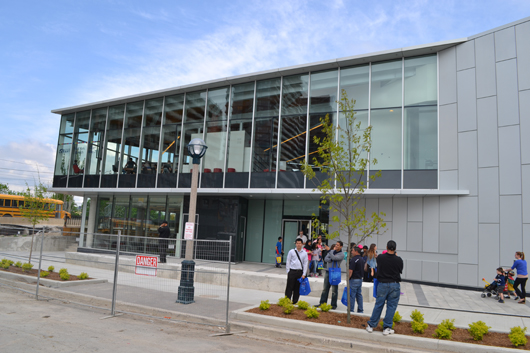 We've been waiting for this moment for quite some time now, and it is finally here – the Fort York Library is OPEN! What an awesome amenity to have literally steps away from your home, eh Library District peeps?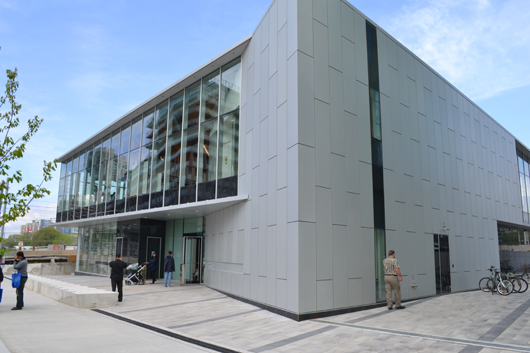 Looks nice, right? It's the City's 99th public library. Also, did you know that the Toronto Public Library is actually the biggest library network in the world?! #NoBigDeal
There was an actual line up to get into the Fort York Library. Everyone was really excited to get alllll the books. PS: you can also learn about 3D printing at the library.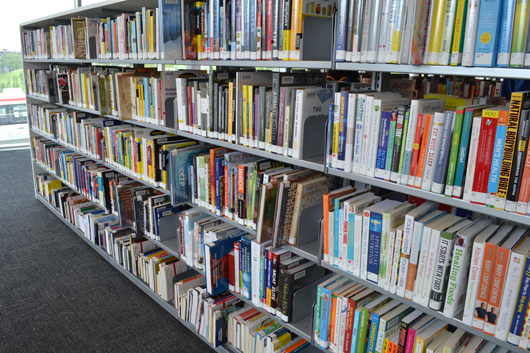 Yup, check 'em out. Stacks on stacks.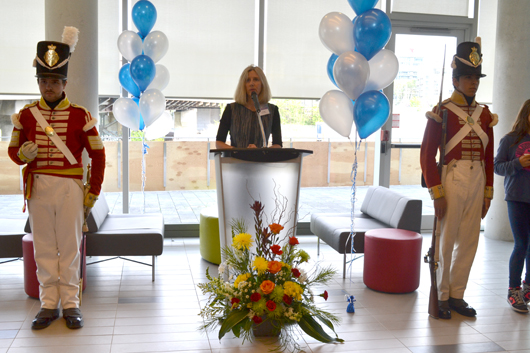 That's Jane Piper, the City Librarian (yes, that's a real title) addressing the people.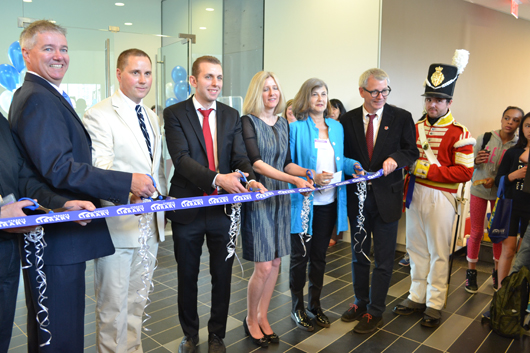 This was the most exciting part of the morning – we may have also snagged a bit of that ribbon.
Library swag bags? Yes, please! We wanted the one for children, but it didn't fly with the librarians. But we did get a book in our swag bag – really, what else did you expect there to be in a library swag bag?

Overheard at the Fort York Library: "Why are there babies here? It's not as if they can read."
Just reading some Curious George – don't judge us. He's a childhood favourite.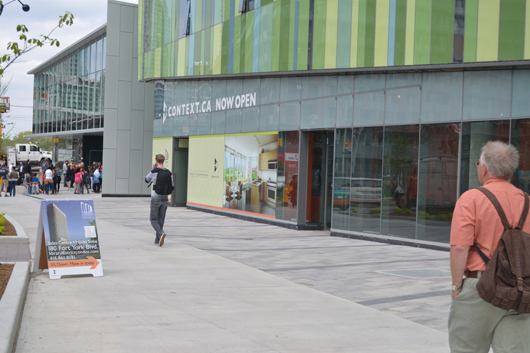 Be sure to come say hi to Scott and the team at the Library District sales centre when you come visit the new Fort York Library! Also stay tuned for our public art piece that we're installing at the Fort York Library later this summer!