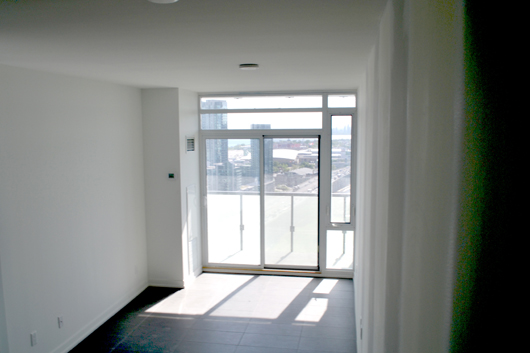 We're going to keep this post bare bones ( like the unit we're showing you).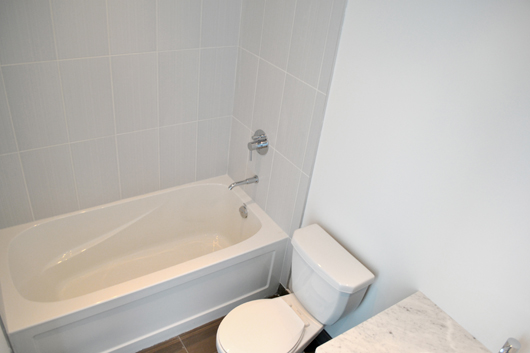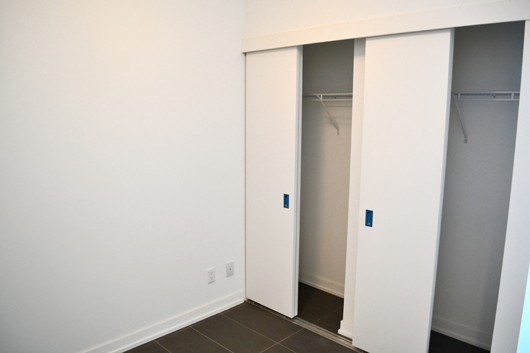 It comes unfurnished, which is awesome because you don't need to move that weird indoor swing from the bedroom that the last guy left there. Or paint over that life-like mural of the previous tenant in various kama sutra poses. Trust us.
But that view though.
This unit is a 1 plus den and is located on the 26th floor of Library District. It has west facing views  over top of Fort York. Which, considering it's status as a national heritage site, give you an almost guaranteed view of a big giant green space. Amazing.
Think this unit is a fit for you? come visit the sales centre and say hi to Scott. No he won't find it weird we tell people to do this all the time. He's a very friendly chap.