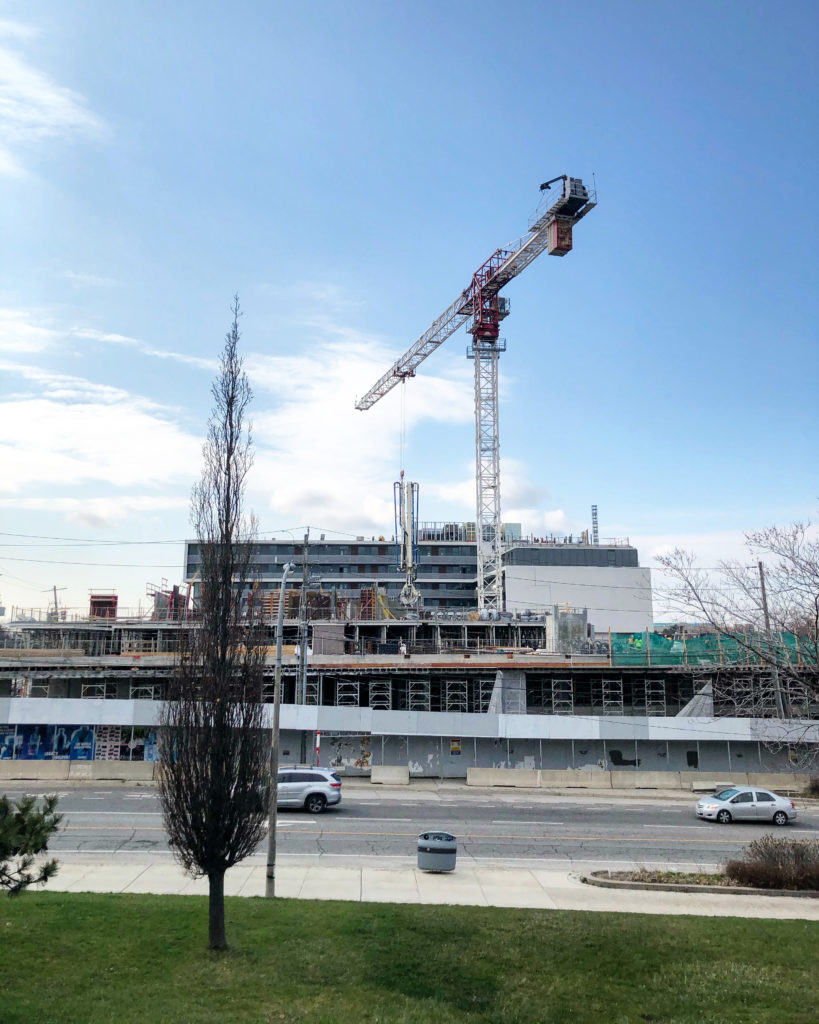 We hope that you and your family are doing well and staying safe during these challenging times. The Ontario Government has designated residential construction sites where an above grade structural permit has been granted for condominiums as essential workplaces and The Yorkdale Condos fall into this category.
Construction site safety for all workers is paramount and we continue to work with everyone on the construction site including sub-trades, labour unions and the workers to ensure safe working conditions.
Covid-19 has impacted us all but we continue to progress on site and look forward to sending you frequent construction updates of your new home.
We have completed the concrete forming on the 3rd floor and are now beginning work on the typical floors.  Stay tuned for more updates and be safe!