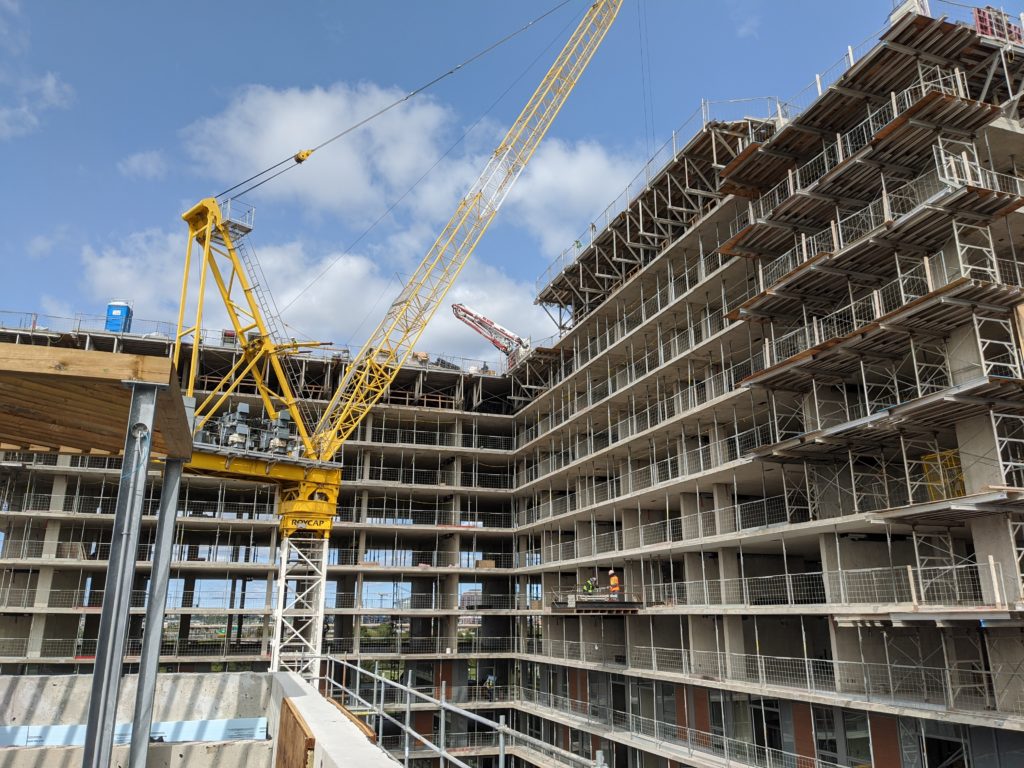 As 2020 draws to a close (thank goodness!) we are pleased to give you the final construction update of the year for Yorkdale Condos (Phase 2/Second Tower).
The roof has now been completed and the precast panels and windows are being installed on the upper floors.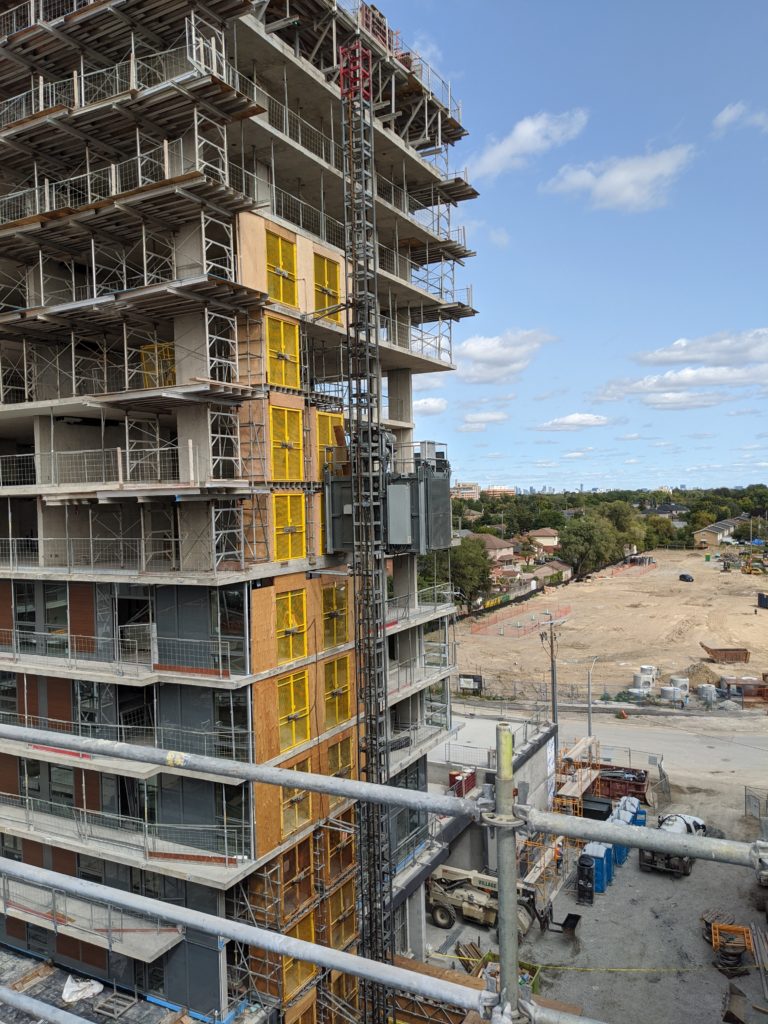 On the lower floors the exterior walls are being framed and insulated.  Elevators equipment is on site and they will be starting to install this soon.
In closing out this long year, we wish everyone involced with The Yorkdale Condos a Merry Christmas & Happy Holidays! See you in 2021!