It was a a bit rainy the other day and we thought, what better day to make a visit to St. Lawrence Market? So we headed on down to the neighbourhood to check out the latest things the market has to offer!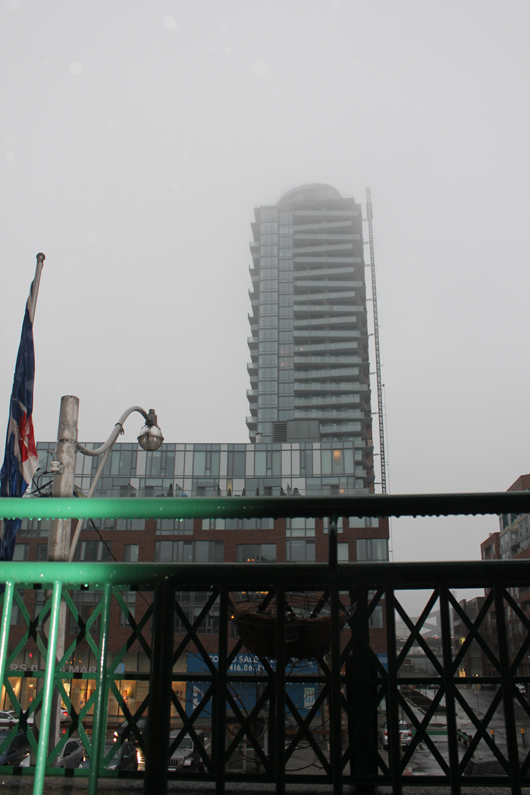 It really was one of those days where nothing in existence could ever look good outside and yet, there's Market Wharf looking as fantastic as always.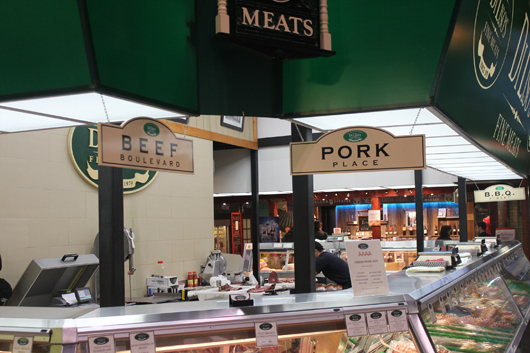 Looks more like the corner of deliciousness and awesomeness if you ask for our opinion.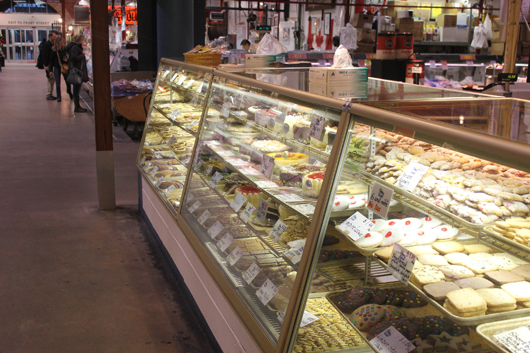 there's always delicious sugary treats at the market, with a wide array of sweets at Futures bakery.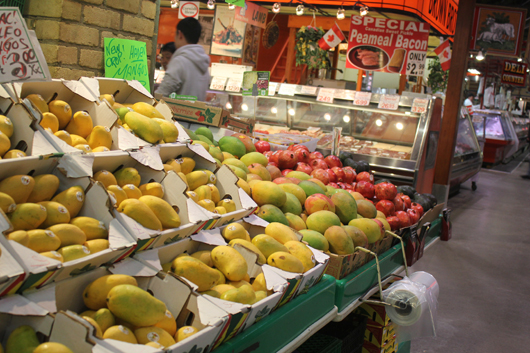 St. Lawrence Market is filled  with delicious fruits and vegetables imported from around the world. As the catchy jingle may suggest that good things in fact, grow in Ontario– these are pretty great alternatives in the cold, dreary haze of winter.
Some things are pretty hard to ignore. Like for example, dill pickles the size of a small child's forearm.  We should also probably note that they're delicious as well.
Say cheese! No really, tell us which one you want, the shopkeeps aren't mind readers. Yeesh.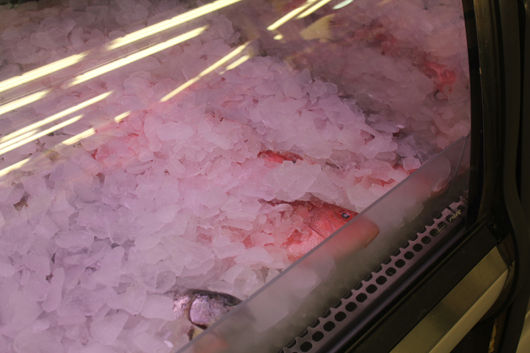 We heard a rumor that there might be some swordfish available, but it turns out that it was a red herring. Haha, get it?  We  really need to stop watching detective cop shows.
We're a sucker for a great pair of legs.
We can honestly say, this is probably the first instance in which we've been this close to a kangaroo, camel or an aligator outside of the Toronto Zoo.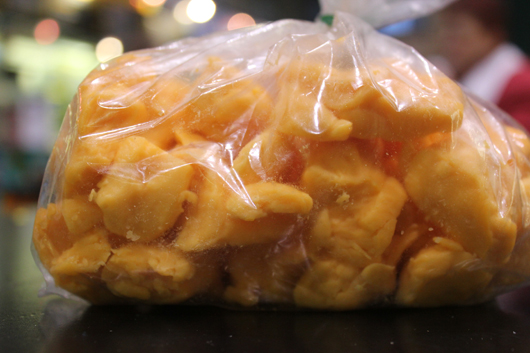 In the end, we ended up picking up a few Canadian staples such as peameal bacon and cheese curds from Montreal.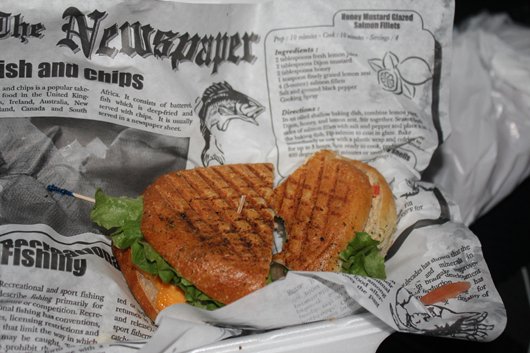 Finally, we had to make a stop at Buster's Sea Cove for a delicious fresh, tuna melt. As much as we love cooking and preparing our own food, sometimes an artisan sandwich is for the best.  That and we don't have a panini press so, they have the advantage there.
The St. Lawrence Market is a landmark in Toronto iconography and is located just a parking lot away from Market Wharf!  The St. Lawrence Market is open Tuesdays to Sundays from 8-6pm and includes produce, bakery and deli shops.
To learn more about what's up at the Market, Click here!
For more info on Market Wharf – Visit the site!
Find out what's happening with Context on Twitter and Pinterest
so, what do you normally get at the market?