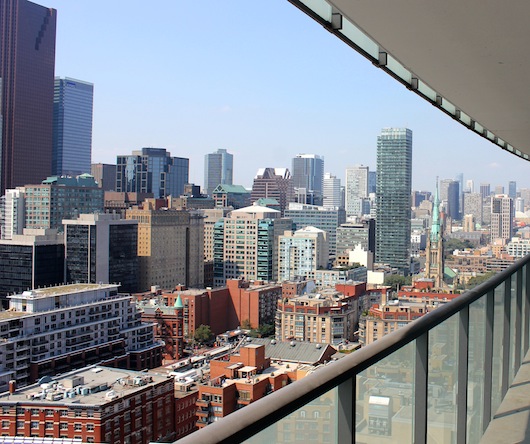 We know we gave you a real treat with pictures of one of Market Wharf's Water Suites last week, but guess what?
What's that? No, we aren't going to petition to bring back the cronut burger sans weird maple bacon jelly.
We have another suite to show off!

Listen, we're up for the Best Condo Developer in Toronto award, so we know what we're talking about when we say you aren't going to  find a better place to call home than this beauty of a suite in Toronto's most attractive building.
Take a look at the pictures, they'll vouch for us.
Check out those hardwood floors! We also love the setup with the kitchen being separate but still very much a part of the suite.
With Market Wharf being located where it is, we boast some pretty amazing views. Also, how convenient is that tray for breakfast in bed?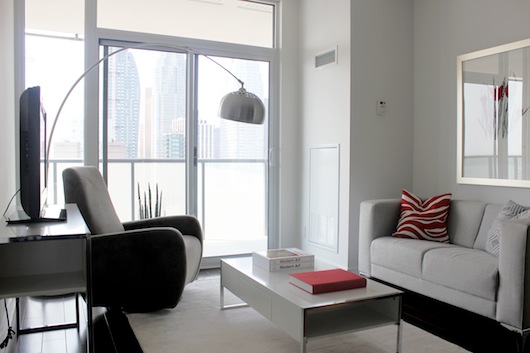 Remember how we told you that we are going for the modern yet elegant look? We nailed it.
Here's another view of the kitchen. It's just so pretty.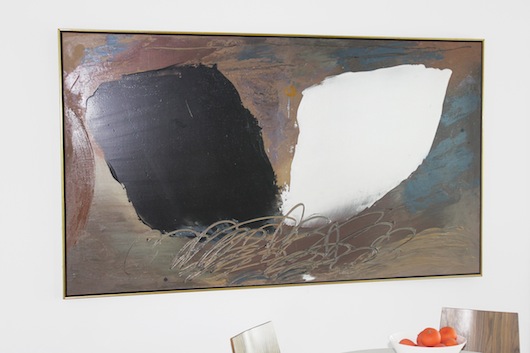 Speaking of pretty, this painting is the perfect accent to our suite.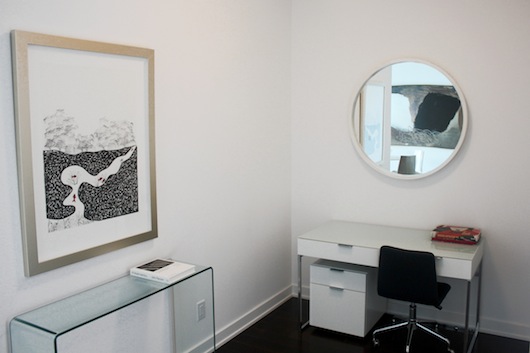 The simple design is simply perfect.
Not a fan of shower curtain (remember Alfred Hitchcock's Psycho?) and so this glass door is wonderful.
You can own a suite in the most attractive building in Toronto from the low 600's. Call us, maybe –> 416.861.8181.