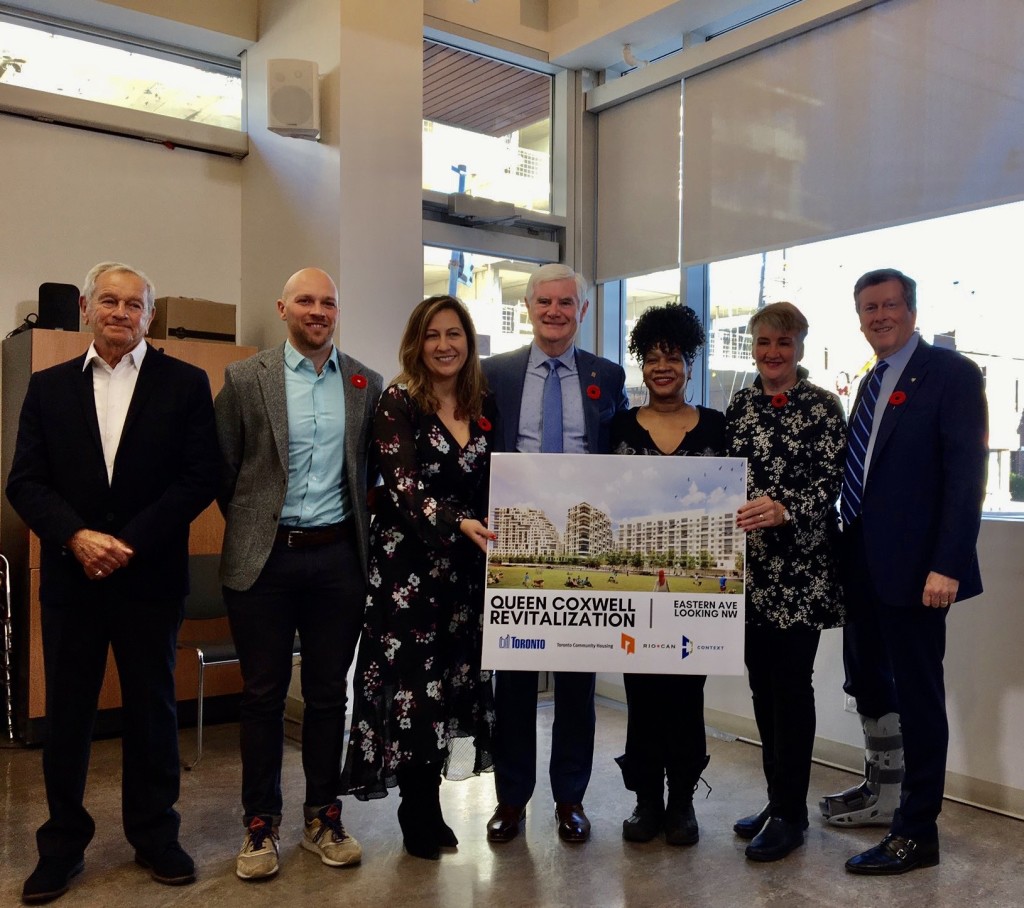 Yesterday, Context President Howard Cohen joined Mayor John Tory, Councillor Paula Fletcher and City officials in the announcement of the redevelopment of City lands at Queen Street East and Coxwell.  Context and our partner Riocan, are joining forces with the City of Toronto to redevelop 3.3 acres of land that is currently home to 120 rent-geared-to-income (RGI) homes.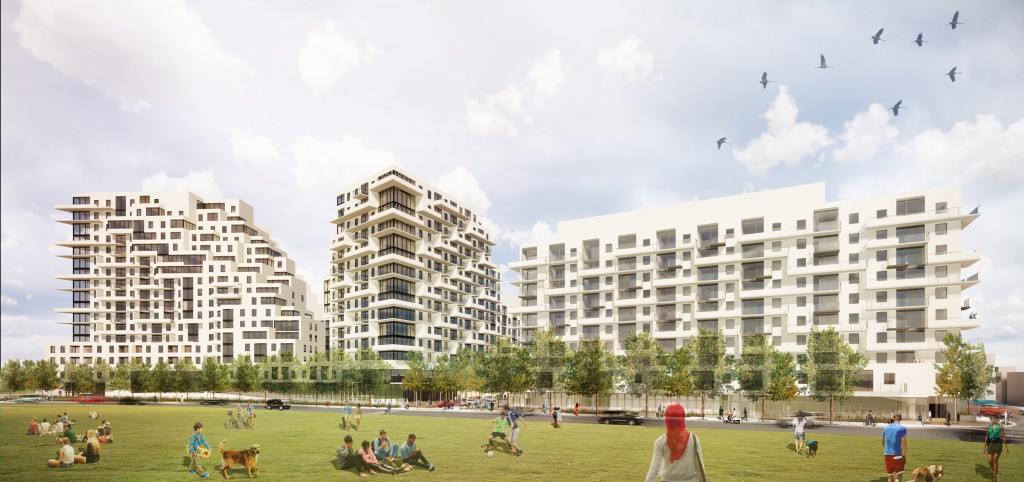 The redevelopment will feature a mix of housing types including the replacement Rent-Geared-To-Income (RGI), Affordable Rental, Market Rental and Condominiums in addition to new Queen Street retail along the entire northern edge of the site.  The new development will see 750 new homes brought into the community.  The rental units total 400 and the condominiums are at 350 and the redevelopment is at no cost to City as they are utilizing the value of their land in the partnership.
We at Context believe that this redevelopment can act as an innovative model between the private and public sectors and show how working together can benefit the city as a whole.  The anticipated market release of the condominiums will be in 2020.  Stay tuned for more news in the coming months!