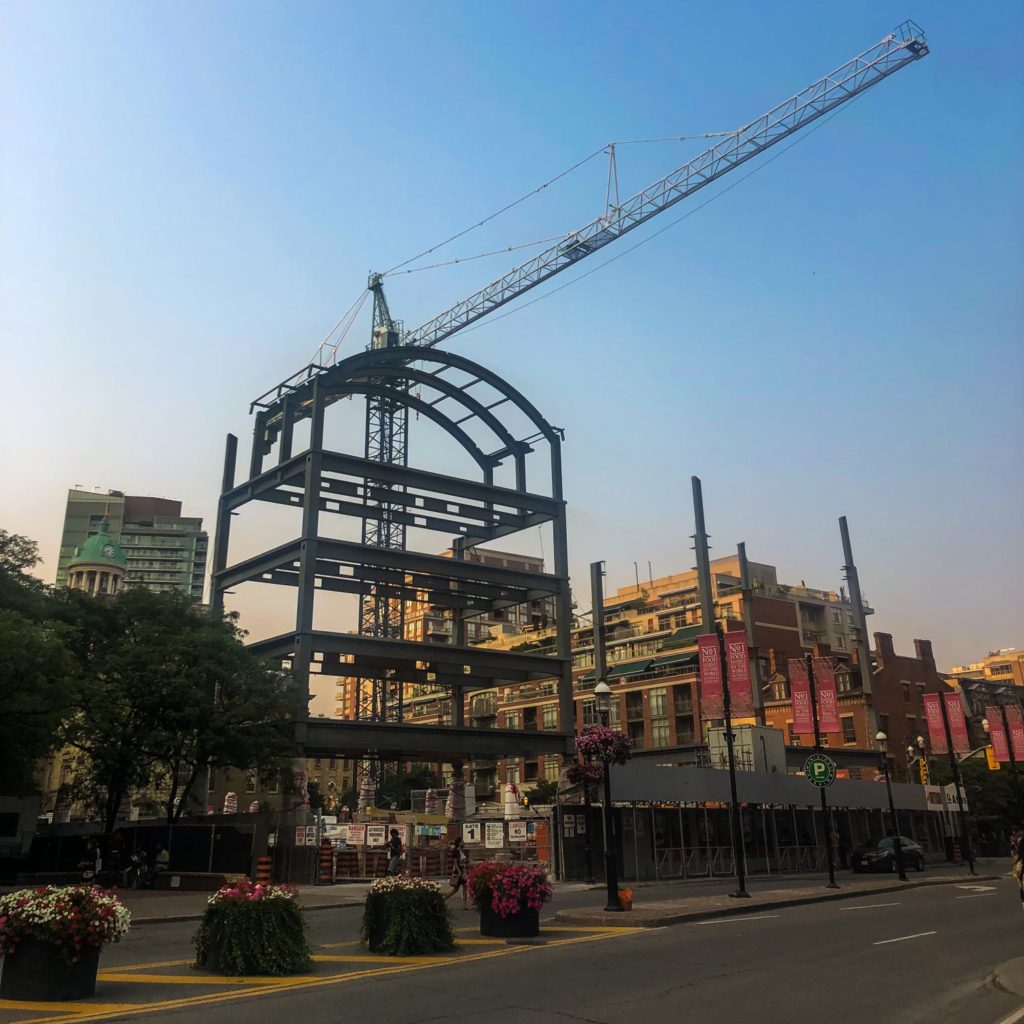 In this edition of Different By Design, we look at St. Lawrence Market North. Designed by Rogers Stirk Harbour + Partners, the winning design was awarded all the way back in 2010! Finally rising above grade is the steel structure that will make up the southern facade of the dramatically vaulted companion building to Toronto's famed St. Lawrence Market (South).
The new design replaces the original building that was built in 1968 and will house the Farmer's market, Municipal Courtrooms, office space and a parking garage.
The new building is sensitively located between St. Lawrence Market to the south and St. Lawrence Hall to the north and the interior will feature a stunningly framed view of St. Lawrence Hall's northern facade and its cupola and dome.
Scheduled for completion and re-opening in Spring of 2022, we cannot wait to visit the Farmer's market and enjoy these beautiful spaces!
For more information on St. Lawrence Market North, visit the architect's website at https://www.rsh-p.com/projects/st-lawrence-market-north/ and the City of Toronto's page at https://www.toronto.ca/services-payments/venues-facilities-bookings/booking-city-facilities/st-lawrence-market/north-st-lawrence-market-redevelopment/