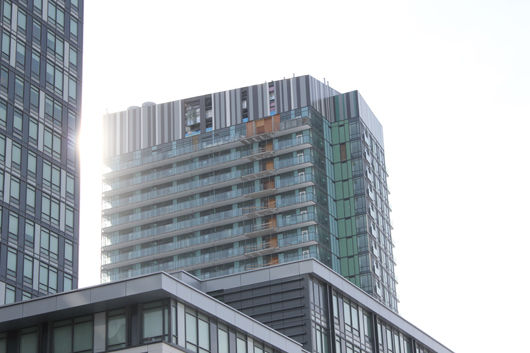 Well, hello there friends. It's been a while, huh? We recently took some shots of Library District's model suite and let's just say … it's pretty damn awesome. Wanna see?
First off, we're proud to announce that the Library District sales centre is now open at the foot of the building. You can park and access it via fort York Boulevard, on the east side of Bathurst, off of Dan Leckie Way. Come say "hello"!
Okay, before we show you the goods, can we just comment on how close  the model suite resembles one of our renderings? Can you say #nailedit?
Rendering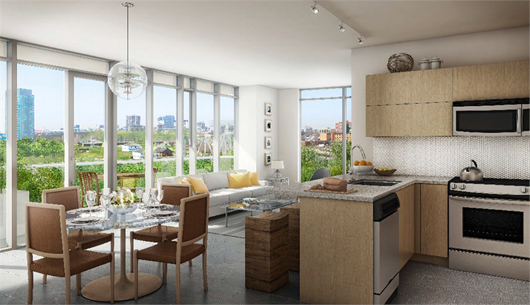 Real-Life
Yes, yes, yes! All kinds of awesome. We love that the model suite looks pretty much identical to the renderings…Well except for the furniture. But close enough, right?
We just want to pack our bags and move into here, right now, but the sales people would be giving us weird looks every time they came to show the unit.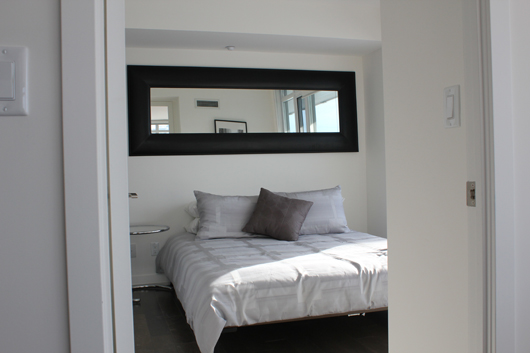 Is it nap time yet? Tell us it's nap time.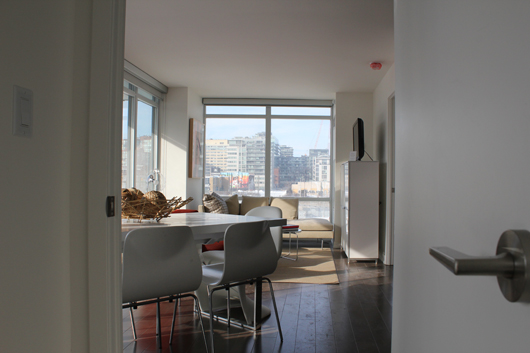 That view though…
Are you sure we can't just move in? That kitchen table is calling us to come eat some cereal on it. In a bowl, of course.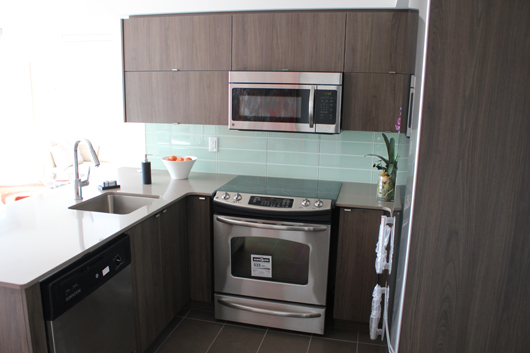 Is it just us or do our kitchens always look pretty great? This will definitely bring out the inner Gordon Ramsay in us, err .. you, the potential buyer.
There you have it, come and by and check us out!
Library District is connected to the City of Toronto's 100th public library, and is steps away from the national historic site of Fort York.
To learn more about Fort York, pay a visit!
For more info on Library District, visit the site!
Find out what's happening with Context on Twitter.