This past Wednesday, Context hosted a celebration at Fort York signifying the commencement of Construction on the Library District tower. Officials from Context, Baker and the Toronto library were on hand to celebrate the construction beginning across the street.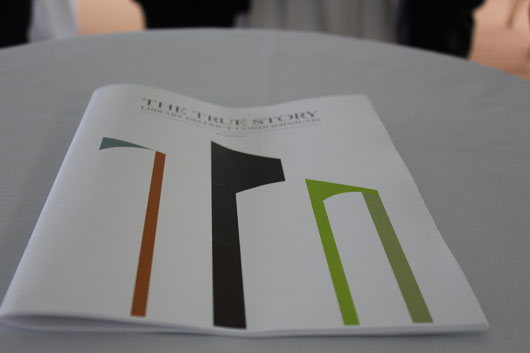 Beyond the Bathurst st bridge, Library District can be seen poking up above the fall foliage. Fort york also presented an opportunity for  attendees to learn more about the national historic site that will be located right next to our building.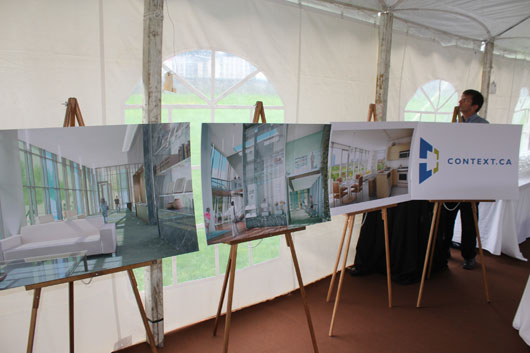 After a light lunch and some warm beverages, Howard Cohen from Context gave a few words about the development and the significance of incorporating the City of Toronto's 100th library into the development. Jeff from Baker real estate and shared his thoughts from a realtor point of view.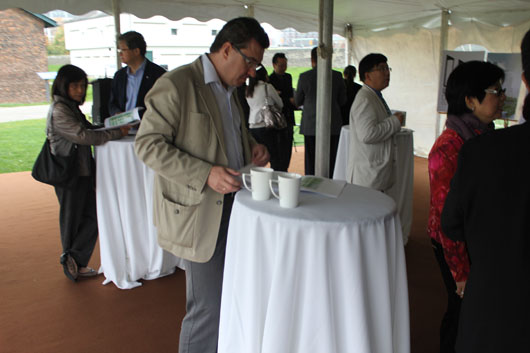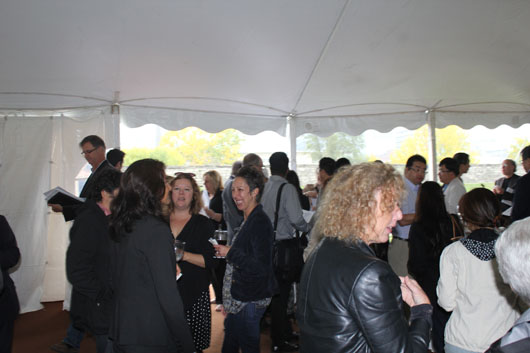 Fort York also took the opportunity to showcase their own development to revitalize their tourist area within the fort york by building a visitors centre. The building–part of a $23 million upgrading of Toronto's birthplace–will start construction during the Bicentennial of the War of 1812. It will sit just outside the gates to the ramparts of the fort, within the National Historic Site and tucked into a slope in the ground that was once a bank on the shore of Lake Ontario.
Library District is located directly to the east of Fort York and is currently under development. Library district also includes the construction of Toronto's 100th  public library.
To learn more about Fort York, pay a visit! And don't forget to say " Hello" to Library District across the street 🙂
Find out what's happening with Context on Twitter and Pinterest